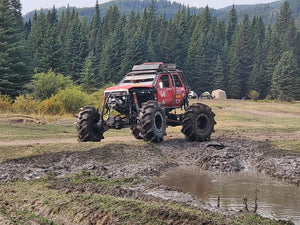 Downhole Money #54
AxleBusters family
Alberta Nightmare #44
Check out our associated groups and pages!
Axlebusters Offroaders Club
Meet and mingle with fellow offroad enthusiast, as well as sell your parts, and find that niche part you've been searching for!
Follow us for awesome non stop entertainment
Axlebusters Offroad & Racing Parts
Love the thrill of outbiding your friend? Check out our Charity page where you can purchase stickers with a chance to win some great products! Join our page for more info!
Outlaws of Top Truck Association
An exciting Head to Head off-road racing organization that has competitors from all over Canada, competing for coveted spots at Havoc!